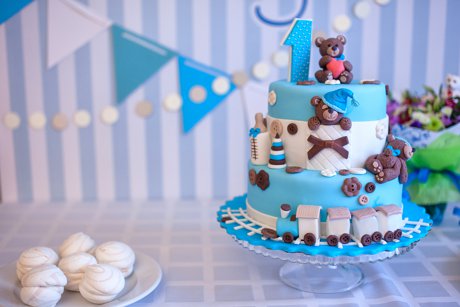 Right in the heart of Bell County homes delicious cakes are baked up and decorated to perfection. Lily's Cakes is family owned and dedicated to craft of cake making. Winner of the 2017 Food Network Cake Wars Monopoly episode, it's plain to see these bakers don't mess around with style or flavor.
Cake designs are both whimsical and sophisticated depending on the event in mind. Baby shower cakes overflow with pinks, blues, whites and neutral combos in celebration of the baby-to-be. Bows, ladybugs, bears and zebras highlight baby cakes and desserts for one year birthday celebrations. The sky's the limit for birthday bashes these days, and having the perfect cake is a desired final touch. Almost anything can be transformed into a splendid representation of the birthday boy or girl. Favorite themes for boys with Bell County home birthdays include pirates, dinosaurs, superheroes and trains. Girls with parties in the works prefer a bit more fancy with princesses, mermaids and jewels topping their cute cakes.
Have Your Cake and Eat it too when Living in Bell County
Wedding cakes keep the wow factor in mind while adding a sweet touch to the most memorable of days. Couples indulge in a tasting to select their flavor from rich classic chocolates and vanillas to more exotic blends and designs. Take a sneak peek at the wedding cake gallery here. They may look too pretty to eat but once the cake is cut all the pieces will surely be devoured.
With the highest of standards and two locations to serve Central Texas residents, Lily's Cakes is the place to go for any occasion. Residents living in Bell County can stop by the Harker Heights shop found at 360 W. Central Texas Expressway to pick up some lemon cheesecake or white chocolate raspberry cupcakes for snack time. Nearby the Temple locale can be found at 2102 S. 31st Street. The counter here is loaded full of other delicious flavors including red velvet, nutella, snickers and more also ready to go.